Smart Irrigation Technology
Ready for some relief on high water bills? Now that fall is approaching, homeowners can finally cut back on the amount of water used for irrigation. Lee Engineering recommends setting your traditional irrigation controller to 57% of the normal capacity for the month of October:
Better yet, install a smart controller and kiss high water bills goodbye.
The new smart irrigation technology automatically adjusts watering based on local weather data. The system looks at the forecast and past history to ensure that the perfect amount of moisture is applied.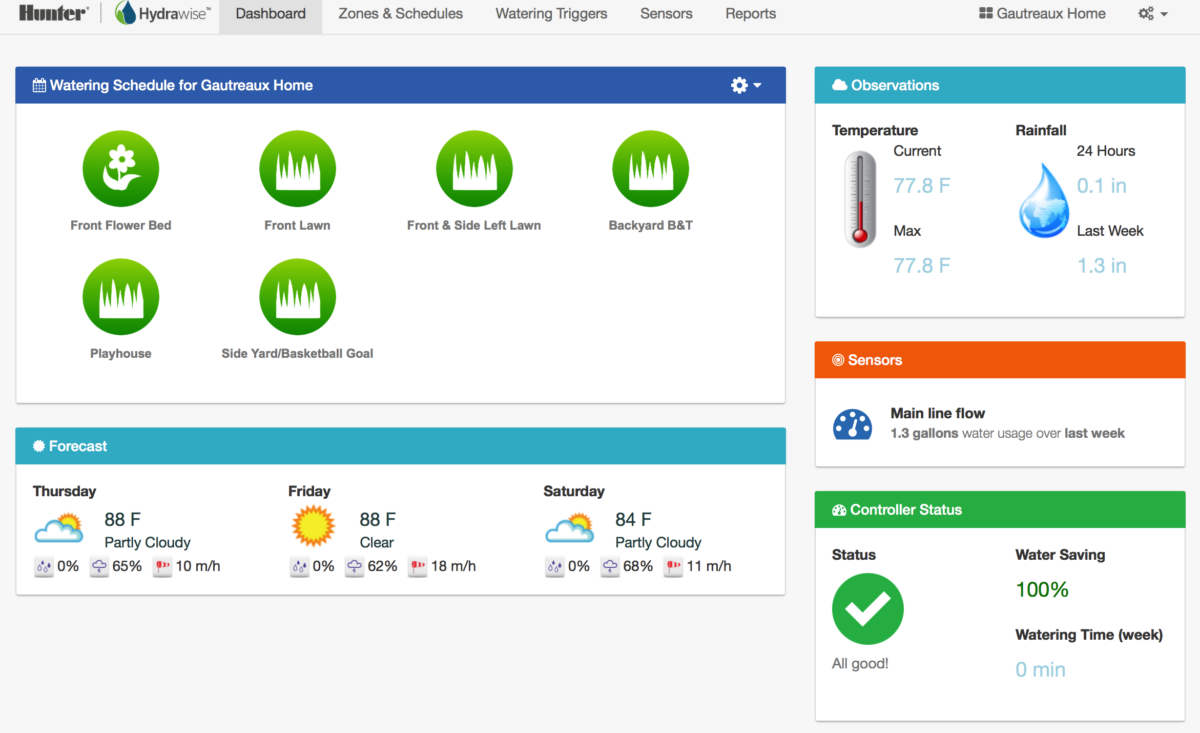 Changes to the watering schedule are shown in an easy to follow report and are accessible on your smart device. You can also pull reports on a variety of factors such as water savings, predicted rainfall, and water usage.
The best part, upgrading your system doesn't require a full overhaul. Simply swap out your traditional controller for a new smart controller. The entire process takes about 30 minutes.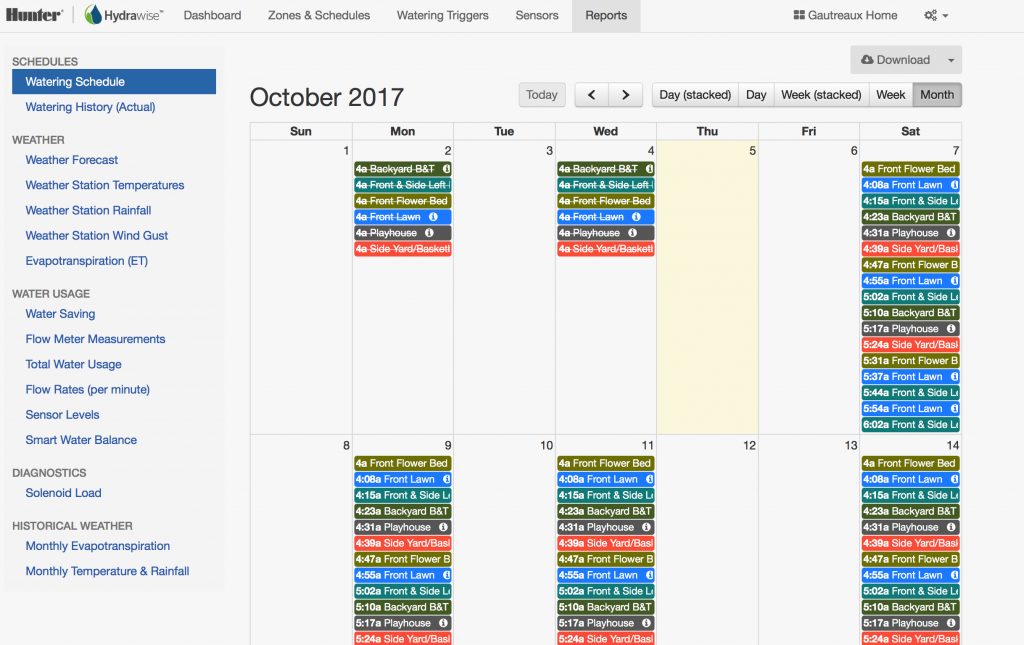 Not very tech savvy?
Don't worry. If you can operate a smartphone, this will be a piece of cake.
Smart irrigation technology is especially ideal for:
Busy homeowners – Forgot that the gardener was coming? Save him from getting drenched by pausing your watering schedule from a smart device.
Frequent travelers – With the optional flow meter, a Lee Engineering technician is notified if your irrigation system springs a leak, even when you are halfway across the world.
Water conservation advocates – Know exactly how much you are using and saving with easy to follow charts and graphs.
Property managers or City Water Departments – Create room in the budget by saving up to 60% more water.
Families with aging parents – Smart controllers help you keep an eye on your parent's watering system, even when you can't be there in person.
First-time homeowners – A smart controller provides peace of mind and helps new homeowners understand their irrigation system and monitor water usage.
Ready to upgrade?
Sold on the idea of simplifying your life with smart irrigation technology?
Contact Lee Engineering for a consultation today. 817-277-6022
More information on Smart Controllers
Related Articles:
6 Tips for Efficient Irrigation
How Often Should I Run My Sprinkler During the Winter?
Contact Lee Engineering
SaveSave
SaveSave
SaveSaveSaveSave
SaveSave
SaveSave